I've been writing in my journal, albeit sporadically, for the past four years. Now that I am able to look back at my slightly depressed and terrifying late twenties, I've realized a few things:
1. I've always known what I wanted
It's scary and relieving all at once to go back, year by year, through the past four years and see my current sentiments being echoed. Or, are these current sentiments actually the echoes of the initial ones? Hmm. Sentimentception. It's scary because quite frequently, I find myself in bouts of self-doubt about what I want. I constantly ask myself: Is that dream realistic? Can I actually do it? Will it work out??? Thankfully, the relief comes when I am reminded that younger and much less wise me, had a vision and some vague sense of a plan to achieve these dreams, and that I have actually been working towards them over the years. My journal has served as a very detailed yet slightly obscure and long-winded vision board of sorts. Go me!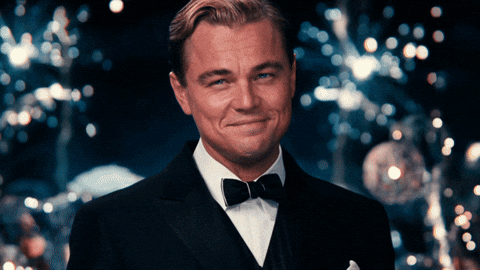 2. Life can be a painful cycle when we stick to our comfort zones
Over the past four years I've experienced quite possibly every emotion known to man. And woman. I've also learned to be extremely hyperbolic, for dramatic effect. That being said, I noticed that most of the negative experiences I've had came as a result of making the same choices in reoccurring situations. I also noticed that the situations would only reoccur when I'd make the same (or very similar) decisions. It's been like every Groundhog Day-esque film where I couldn't wouldn't make a different choice because I was either too dumb to realize that I'm hurting myself or too scared to find out what else is there besides the pain. My comfort zone was literally the most painful place I knew, and because I created it, I chose to stay there. My journal is basically a different version of Get Out.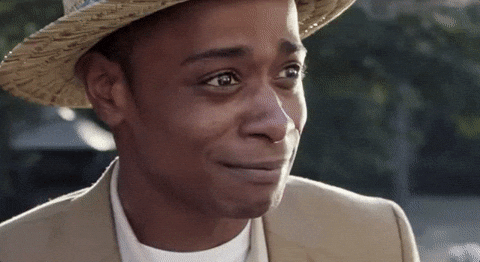 3. I haven't been wholly being my authentic self
This might sound weird, but I don't think my Mother has any idea who I am. Yes, she gave birth to me and raised me, but she doesn't really know me. I don't blame her, because I've always been a sweet and secretive soul. I tend to keep my thoughts and my actual self mostly to myself, giving little hints of  Actual Me when, where, and to whom I deem necessary. I give the corporate world Corporate Me and I give the social world Social Me. But if you asked the five or so persons who kind of know Actual Me, they would never use the words corporate or social to describe me. I'm not saying that I've been living a lie, but I certainly haven't been living as who I really am. Yes, I'm coming out. Here. On my blog. Not as L, G, B, T, or Q, but as a wild, untamed spirit that has been conforming for so long. This is not about being a heathen (already came out in this blog post) or a person of the world (whatever the fuck that means these days haha). This is about being a free-thinker, sayer, and doer; someone who dares to challenge the norms of a wackadoodle society; someone who dares to stick it to the man; someone who dares to say it loud and proud : PINEAPPLE BELONGS ON PIZZA!!!!!
Seriously though. We're living in a society that encourages us to think about what others think of us. Read that again.
But as Kanye said in a recent interview with David Letterman (see it on Netflix), "I didn't take all this time to become me to listen to you".
My journal has allowed me to listen to myself, while the rest of the world is busy screaming at and comparing each other. And in listening, I am being.